Corporate Profile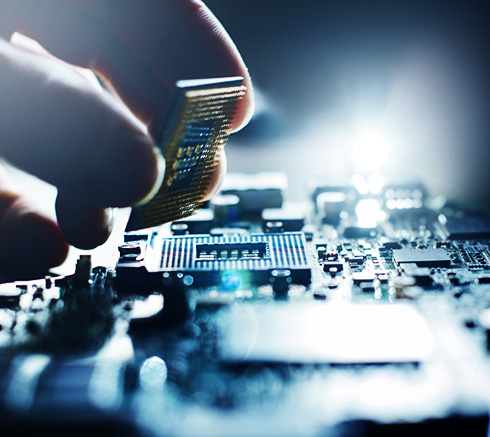 Ellipsiz was founded in 1992 as a leading provider of integrated solutions in the electronics industry. Over the years, it has become one of the leading engineering and service solutions providers, serving customers across the semiconductor and electronics manufacturing industries in Asia. Listed on the SGX Mainboard in July 2000 and headquartered in Singapore, Ellipsiz offers outstanding technical support along with dependable delivery and quality.
During the expansion phase, Ellipsiz was a leading probe card solutions (PCS) designer and manufacturer for the world's semiconductor industry. We also distribute a wide range of manufacturing, testing and inspection/measurement equipment to the semiconductor, electronics manufacturing and telecommunication industries. In 2017, Ellipsiz divested its probe card business and is currently focused on its distribution business.
Our main subsidiary, Ellipsiz Distribution & Services Solutions (DSS), has a comprehensive portfolio of solutions and services to cater to the needs in the semiconductor and electronics ecosystem. DSS has offices in Singapore, Malaysia, China and Taiwan R.O.C.
Ellipsiz's key competitive strengths lie in our innovation, strong customer focus, resourcefulness, strong partnership with customers and principals and an established regional support network.